Breakthrough into Your True Self-Empowerment
You may have been working on your self-empowerment for awhile now. As you look at your journey, does it appear that you have hit a glass ceiling that you haven't been able to break through on your own? If so, it's time to reach out for further support, guidance, and empowerment!
Yes, it's time to co-create the life you came here to live!

Yes, it's time to step out of your comfort zone and take the action steps needed to create the change you are looking for!

Yes, it's time to make a commitment to yourself!
Congratulations! You have come to right place.
You feel your soul calling you and you can feel the disconnect from the life you were born to live. I know you have BIG love to share but you have been struggling to set yourself free from the toxic relationships you have been enduring. It's even become difficult to distinguish what is you and what is others, what is family conditioning, what is your own subconscious limitations?
The good news is that there is a precise process I use to ACCELERATE your soul evolution and ACTIVATE your creative super powers!  We will reprogram and update your subconscious programing which then gives you the ability to step into your personal power and take the action steps necessary to manifest your life of joy, prosperity, and abundance. Free from limitations and lack as your life transforms with grace and ease.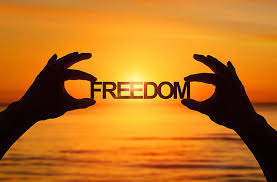 Apply only if you are ready to go ALL IN and invest your time, energy, and money.
Taking care of others has continued to bring you the same results, it's time to make yourself the priority. You truly cannot support another until you take care of yourself.
If your tired of staying where you are, and are ready to do what it takes to release you from a life of toxic relationships, then complete the application below. If you qualify, then I will invite you for a one on one breakthrough call to see if you and I are a good fit for working together to co-create the life you were born to live.
Please fill in the form on this page. I will review all applications and let you know soon if you qualify for a complimentary 30-minute Breakthrough Strategy Call.